Luxury Villas in Pelion
5 independent residences, 4 small houses of 45 sq m each one & a big one of 300 sq m
"Nymfes" are located in Eastern Pelion, in the village of Tsagarada and in the road that connects the village with the beach of Mylopotamos. The location of the estate is the first element that makes it unique. 8000sqm, on a sloping slope that you can see the Aegean Sea,  the coasts of Halkidiki, Mount Athos, Limnos, Alonissos and Skopelos.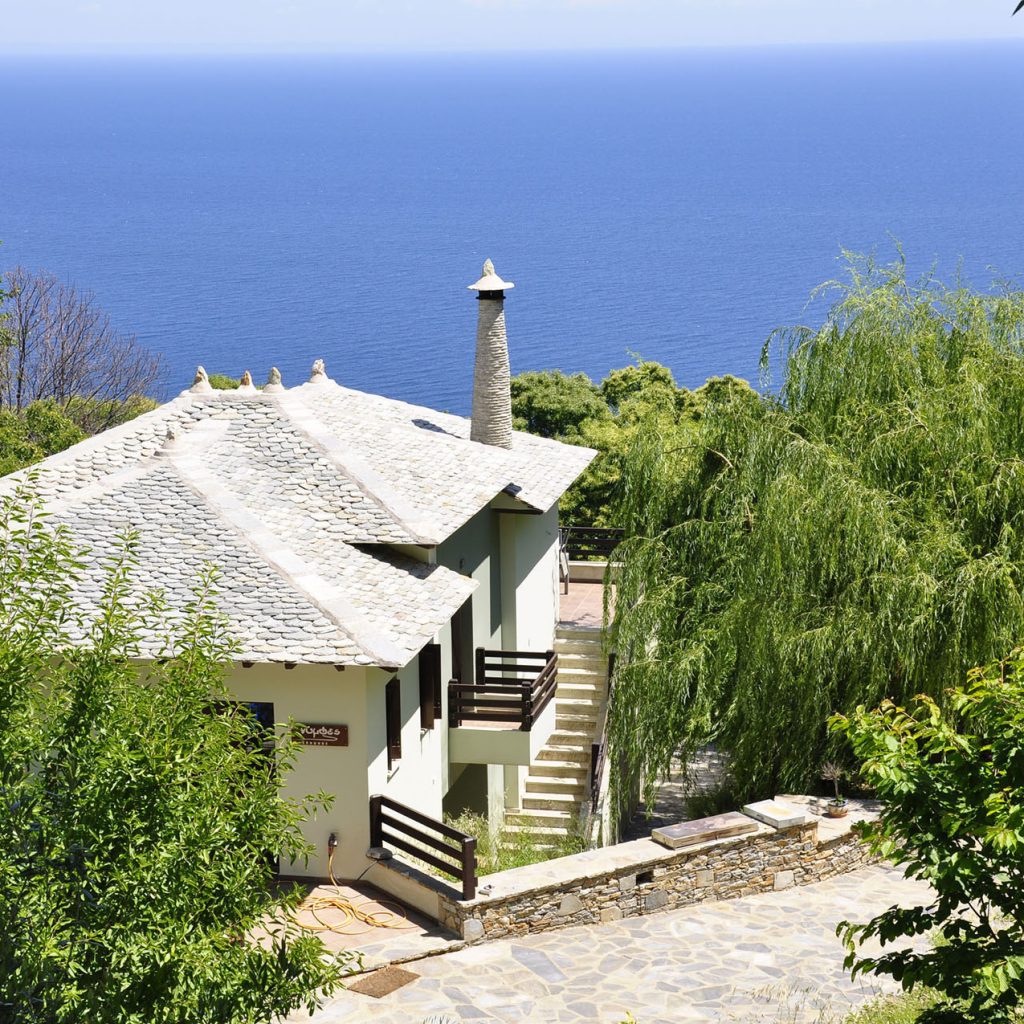 Villa Melissa
Villa "Melissa" is located on an 8 acres property next to "Nymfes" and it is the owners' house. It is a residence of 300 sqm which can be rented for long or short stays . Moreover, you can book it by month, week or year.

The residences are independent and despite their small size (4 of them) have the layout and equipment that ensure comfortable and pleasant accommodation for short but also long periods. Besides, these houses are designed for permanent residence and not only for seasonal or for holidays.
Dafni Residence
Infinite sea view from the large front balcony. Here, the green shades dominate. It has two spaces and it is one – level. In addition, it has separate bedroom  and in the other room, there are bathroom, dining room and lounge.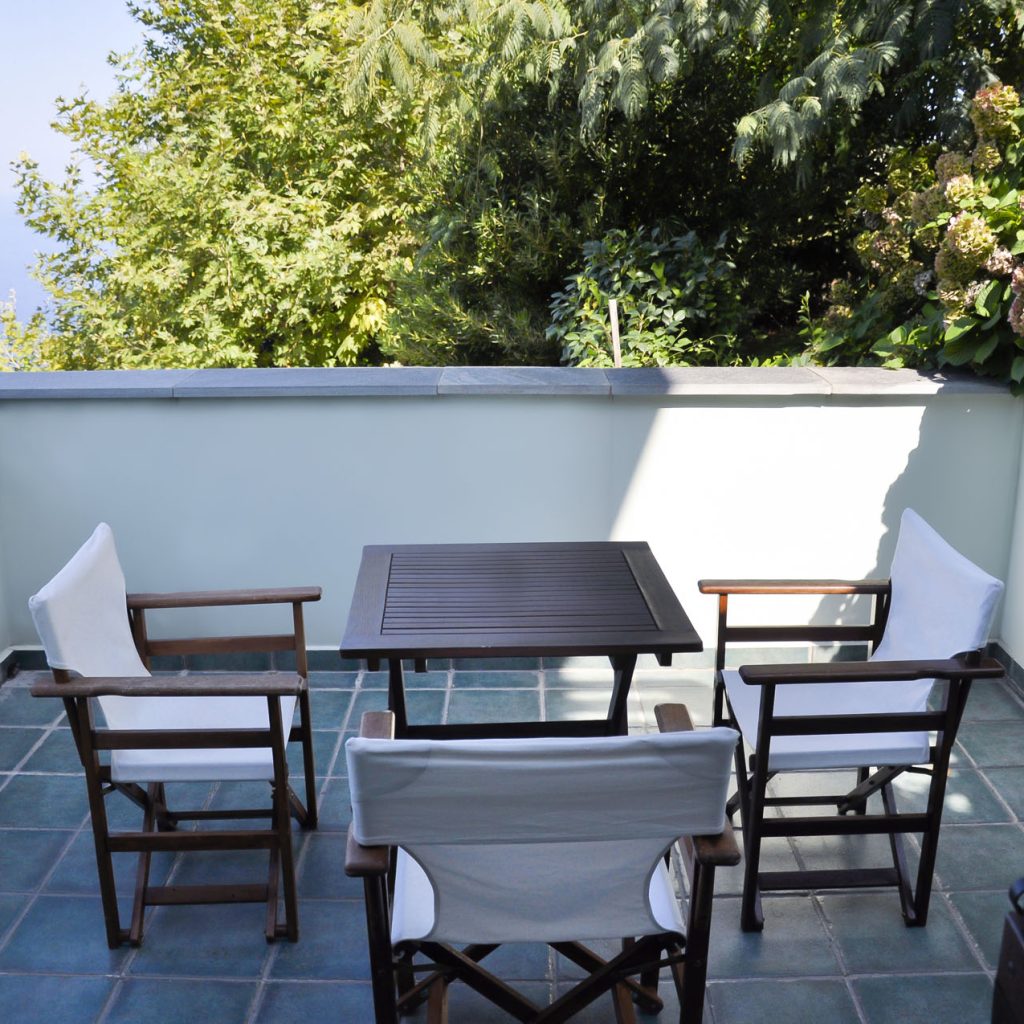 A special feature of the location where the "Nymphs" are, is the quiet, the view and the coolness. Also the quick access to the "culture" ie to the village, but also to the sea, ie to Mylopotamos. But you can still start a wonderful walking route, from the estate to Koutra and the district of Agios Taxiarches, without taking a car.