Mylopotamos is the closest beach to our guesthouse. At the same time, is the famous one and the most beautiful of all the beaches in Pelion. Listen to what we are saying  and if you doubt it, visit it in May and June. Go down the same road you followed that brought you when you came in  "Νύμφες". In 3 km the road passes in front of the "Kritamos" Greek tavern and ends at the "Αγγελικάς" Greek tavern in the beach of Mylopotamos. Enjoy the beach first from above. You will need to go down a few steps either from the north or from the south to get to the sea. From both sides there are café bar in order to drink your coffee. The beach of Mylopotamos for many years awarded with blue flag, has umbrellas, changing cabins, lifeguard and shower.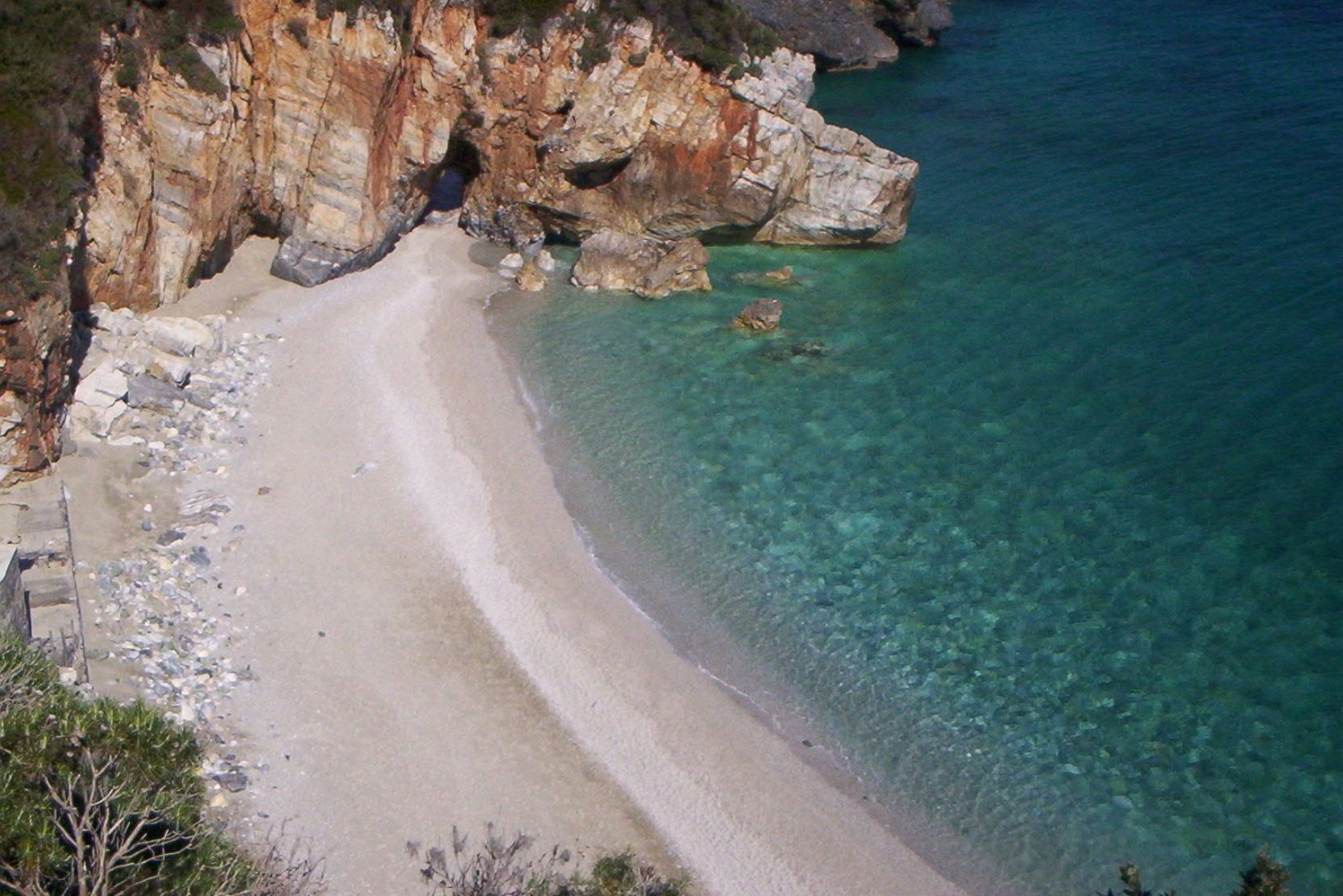 Jack Norris went to Fakistra with full family equipment (umbrellas, ladybirds, arm floats, inflatable toys, etc.) without problems. Chryssa with Thanos could not do it!!!
Fakistra is a wild and distant beach, a common secret of people who love the sea and nature. It takes a few minutes to walk on an inaccessible path to get there, but this is because mother nature obviously wanted to keep it away, but in the end you are compensated by its turquoise crystal waters.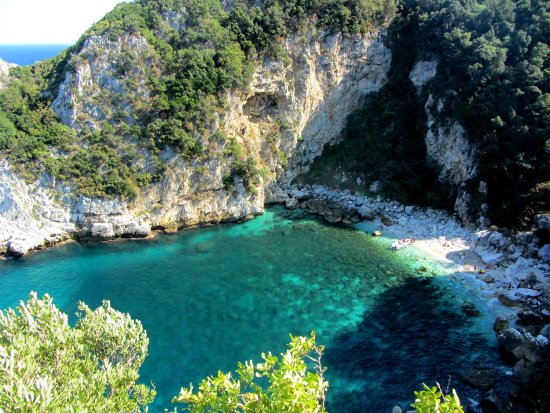 Beautiful beach surrounded by rocks.
Greek tavern, umbrellas and shower.
Caves and sparkling frozen waters through the sea.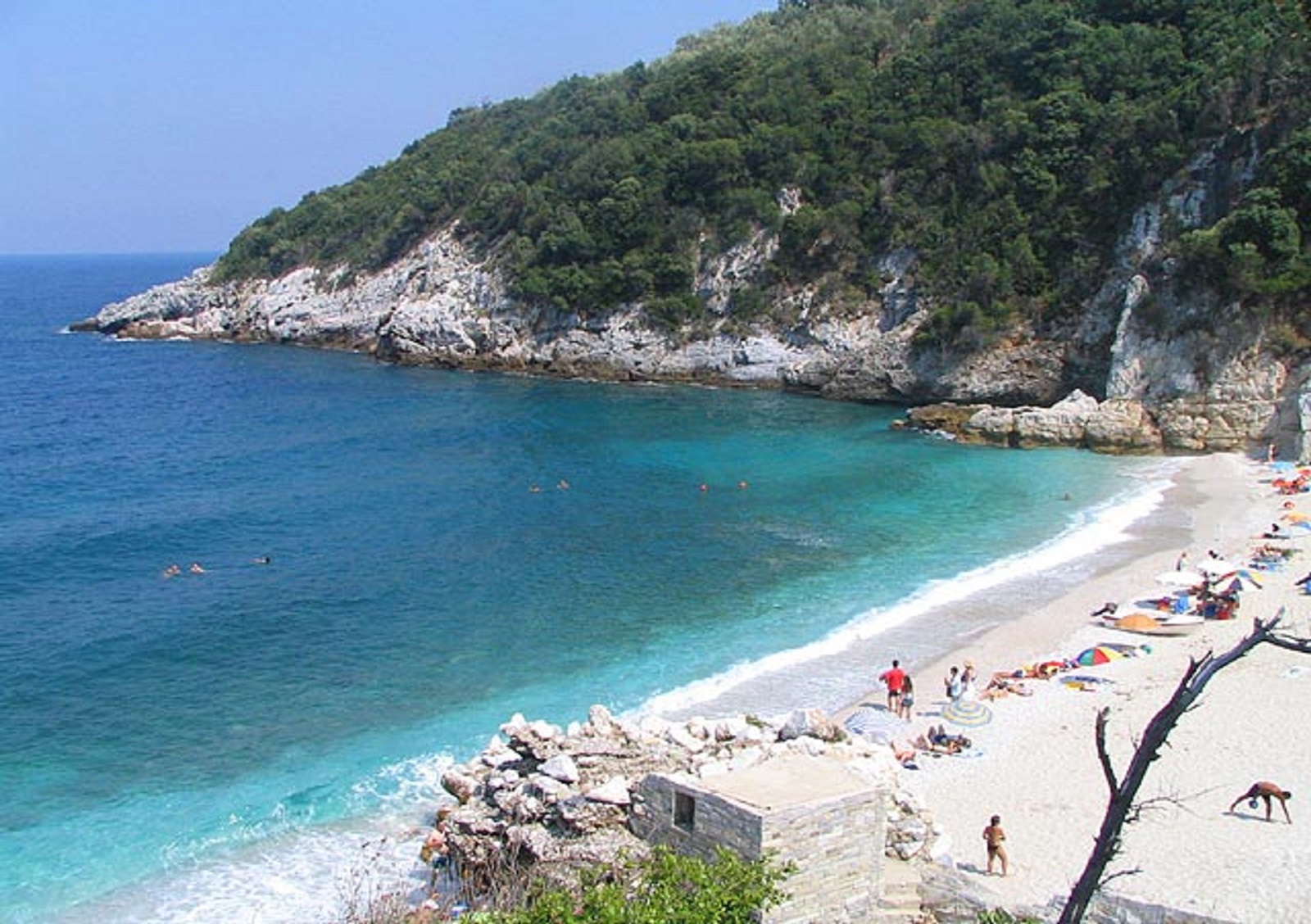 You can also reach it from the path that starts from Mylopotamos.
Beautiful beach.
The locals prefer it in August.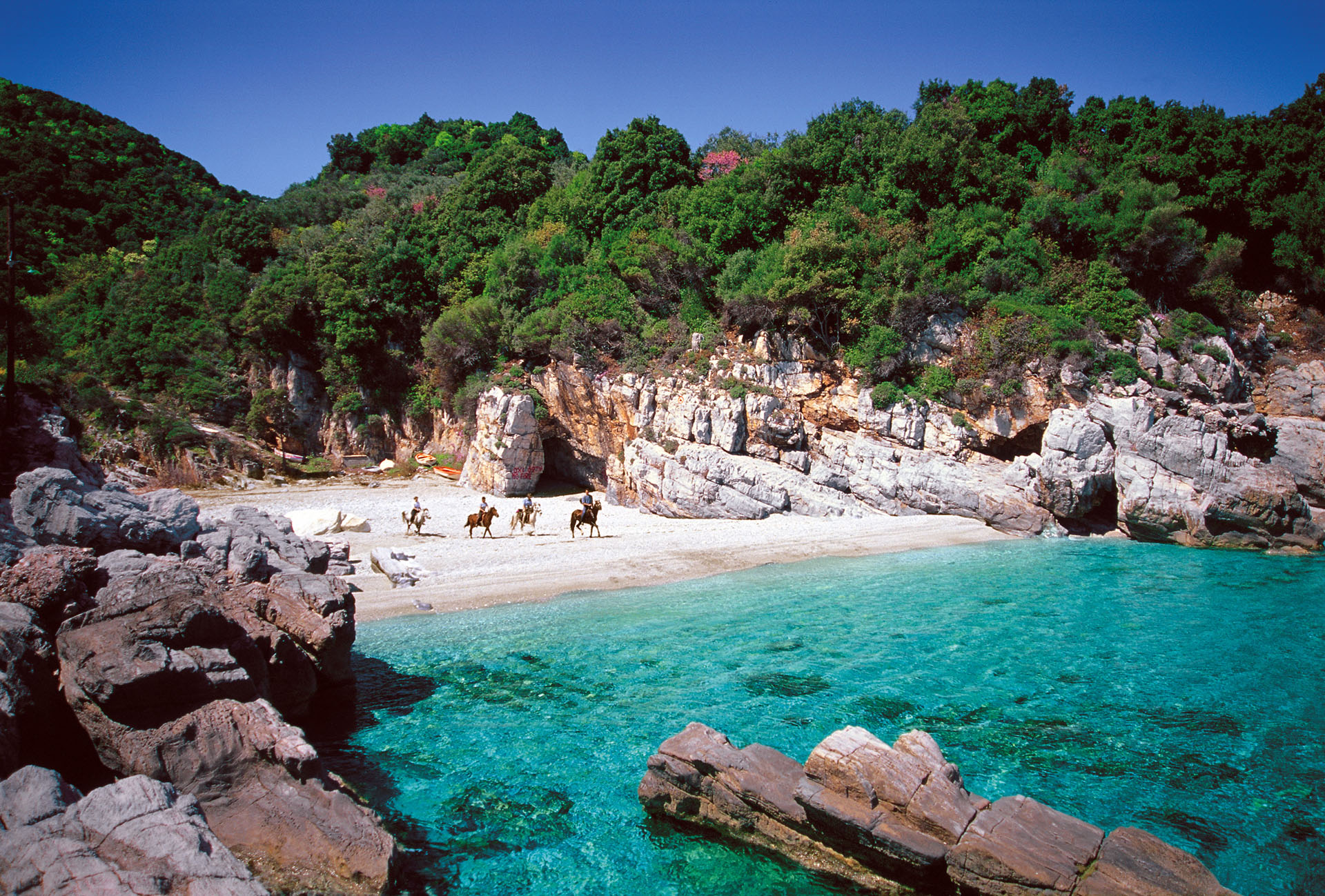 Great sandy beach. It is not crowded.
Ideal for swimming in crystal clear waters and relaxing in a wonderful and quite environment. There are some houses of celebrities that you can see while you are swimming.
In the summer there is a problem with parking with the port police.